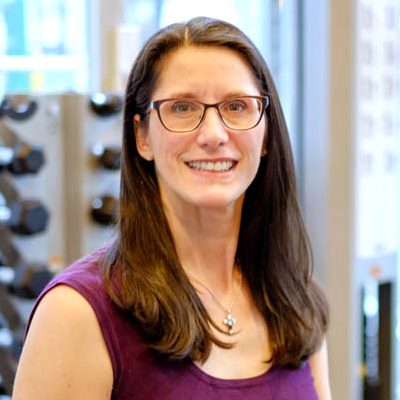 Dr. Maria Fabbro
4665 Central Blvd.
Burnaby, British Columbia V5H 4J5
Maria Fabbro, N.D. - Burnaby BC Bioidentical Hormone Specialist
Burnaby BC Bioidentical Hormone Specialist Maria Fabbro, N.D. collaborates with her patients to create a safe and effective, personalized health program to treat a variety of acute and chronic conditions. She has a special interest in treating women's health issues, such as PMS, menopause, painful periods, infertility, and hormonal imbalances. In addition to women's health issues, Maria Fabbro N.D. and her staff offer pediatrics and treat conditions such as type 2 diabetes, fatigue, allergies, digestive issues, and weight loss. She creates customized wellness programs tailored to suit the unique needs of each individual patient. Dr. Fabbro, N.D. graduated from the Canadian College of Naturopathic Medicine and has been using her skills and expertise to help her patients find natural and gentle alternatives ever since. In 2005 and again in 2010, Maria Fabbro, N.D. was voted Best Naturopathic Physician in Vancouver.
Services Offered
Detoxification and Weight Loss

Women's health issues: PMS, menopause, painful periods, infertility etc.

Pregnancy and post partum care for mother and baby

Eczema, asthma and allergies

Digestive problems: gas, bloating, IBS, constipation, diarrhea, ulcerative colitis, crohn's disease

Diabetes: both Type 1 and Type 2

Colds, Headaches, Shingles, Fatigue, Thyroid problems

Skin care and Anti-Aging treatments

Non-surgical Face Lifting

 
Patient Testimonials
"Doctor Fabbro has helped me a great deal in the past months make significant improvements in my health and energy. She has a caring approach and is very committed and dedicated. I would recommend her highly."
- Don M.
"First time I visited Doctor Fabbro was over 4 years ago. I have been visiting her regularly in the last two years. She helped me to go through my first pregnancy and now the second. Doctor Fabbro is very knowledgeable and thorough. She is also very gentle and caring. I recommend her to anyone who is looking for a N.D."
- Hadar H.
"Doctor Maria Fabbro found a proper treatment for my depression after that I have stopped taking antidepressants. It really helped a lot and I did not go back to pills."
- O. B.